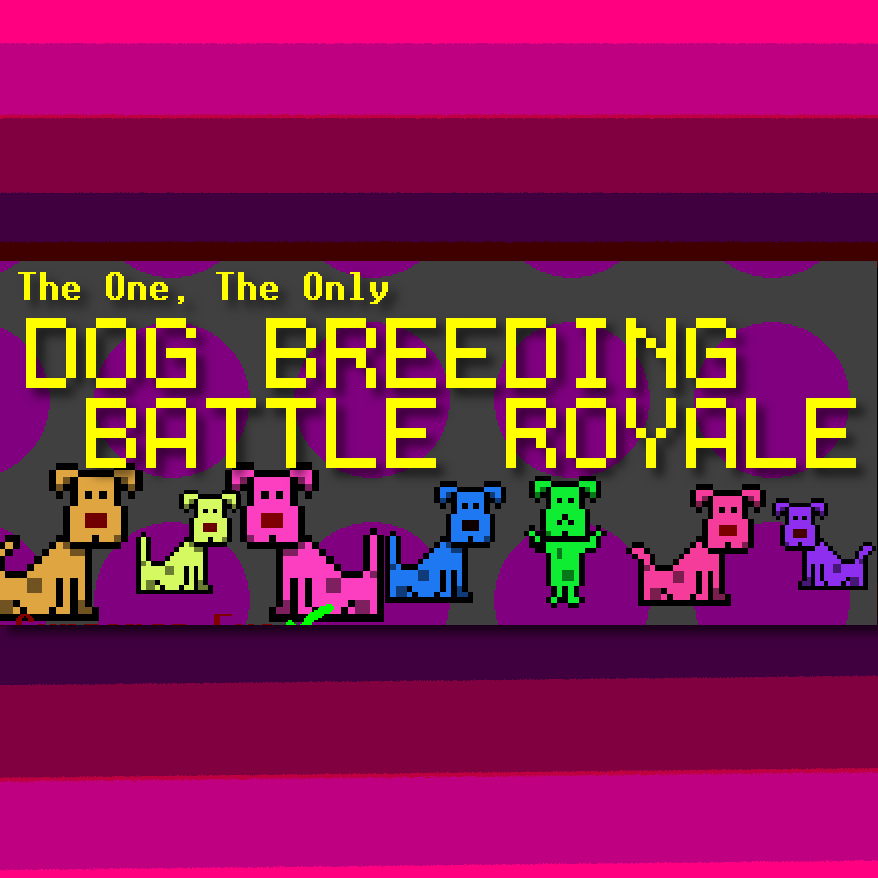 Pet Shop Battle Royale
A downloadable game for Windows
After discovering PetCo's evil Christmas eve plan, you set off to bring down the four largest pet corporations, one dog at a time!
Build pens and feeders with your Wrench!
Breed strong dogs and use DNA to your advantage!
And at the end of the season... BATTLE rival dog companies to assert your pack's dominance!!!
Featuring all original art and soundtrack, and following nearly all optional themes
Optional Controls: Space - Advance Text, Esc - End Game, F - Toggle Fullscreen
MORNING AFTER UPDATE, V1.1:
Added Paths and AUTOMATION! Automatic gates will help you selectively breed and shunt dogs from pen to pen... Place Automatic Gates near a pen, facing outward. Right click on them to select the desired properties for your dogs, and they'll do the work of selecting and moving for you! Dogs dropped on Paths will follow the path.
Added better graphicals and smoother controls... No longer in the 16 color palette tho, or using only one button input
Install instructions
Download and run the .EXE to play
Download