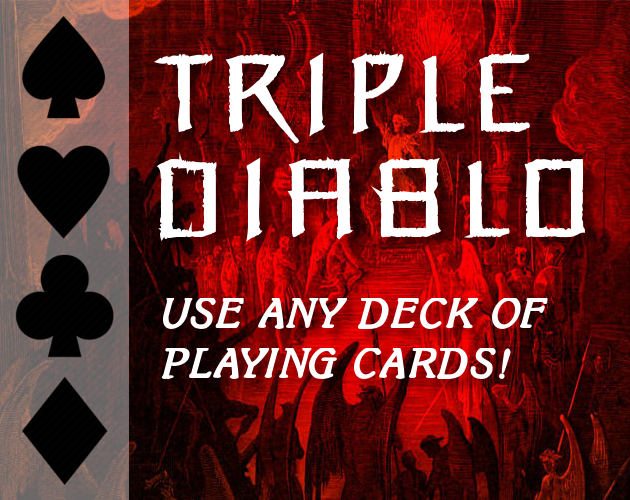 Triple Diablo - Playing Card RPG
TRIPLE DIABLO - A simple co-op or solo card game that uses an ordinary deck of playing cards!
Well, two decks to be exact. Single-page rules, No printouts, No nonsense.
You are a dastardly villain, locked in a dungeon, facing hordes of monsters with little chance of escape. Your plans have been foiled by a team of brave adventurers. But your grand plans are far from over. Will you be able to fight your way out? Will you be able to form powerful combinations of cards, destroying entire waves of monsters at a time? Or summon the legendary Triple Diablo with a set of 3 sixes? Only time will tell!
Bonus: Play as one of three Supervillains, each with their own powerful combos!